New and currently available work
(mouse over or tap to see larger image)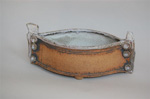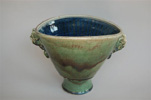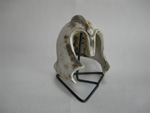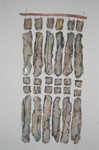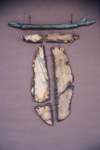 These small sculptural bowls are part of a series thrown in porcelain; thin, delicate and translucent. Oxides put on one side of the clay migrated as a shadow to the other side. Cutting into the rim causes the bowl to distort as the clay softens and melts at high temperatures.


Crows - stoneware hand-pinched slabs with
semi-mat black glaze. Approximately 5" high.